Here's another interesting book from no other than Lemony Snicket.
"LEMONY SNICKET: THE UNAUTHORIZED AUTOBIOGRAPHY"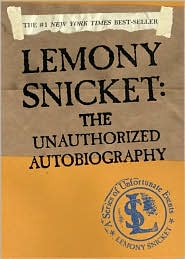 Even if you are not a big fan of or familiar with the best selling series by Lemony Snicket,
A Series of Unfortunate Events
, there's enough wit and laughter packed with this companion autobiography to keep you guffawing page after page, photo after photo. You may not find out exactly who Lemony Snicket is, but you wiull find many more reasons to love this strange and skillful author!
0 Comments: